Clack 2.0 cubic Foot Non Backwashing Acid Neutralizer Without Calcite
Clack 2.0 Cubic Foot Non Backwashing Acid Neutralizer Without Calcite
2.0 cubic foot capacity acid neutralizer
2 cubic foot Vortech media tank
Clack C1190 control valve
Clack 1 inch male connections
1 1/4" fillport to add calcite media
Holds 4, 50lb bags of calcite media

Service Funnel included
5 year manufacturers warranty on control valve
10 year manufacturers warranty on Vortech media tank
Free Shipping To All Lower 48 States
Ships in 1-3 business days
Made In The USA
Customer Reviews
Write a Review
Ask a Question
Filter Reviews:
unit
semi-transparency
shipping
calcite level
03/28/2020
Mario S.
United States
Great Unit & Great Customer Support
Good unit, working as expected!!
03/28/2020
John M.
United States
It works well
very reliable. Like the vortex plate vs gravel. Have a 4 x 48" big blue 5 micron filter before the inlet. Backwashing was not an option for this application. The unit arrived on time and undamaged. Very happy with Mid Atlantic.
03/28/2020
mark s.
United States
Very good, good support, did the job!
Very good, good support, did the job!
03/28/2020
Tim M.
United States
Great Customer Service. Great Products.
I am very happy with the expert advice that I received from Mid Atlantic Water. With their help i purchased a Acid Neutralizer, it has been working perfectly, it met my needs & fixed my problem... I would definitely recommend Mid Atlantic Water to you.
03/28/2020
Jack N.
United States
Works Great - Been in service for 3 years
The service, support and shipping was great. I installed the Acid Neutralizer ~3 years ago. I did it myself with only some plumbing experience. I randomly test PH inside the house and its always in the desired range. I have not back flushed it or needed to add a 50lb bag of calcite but it looks like it is time now. Their are only two of us in the house so maybe we use less calcite then families.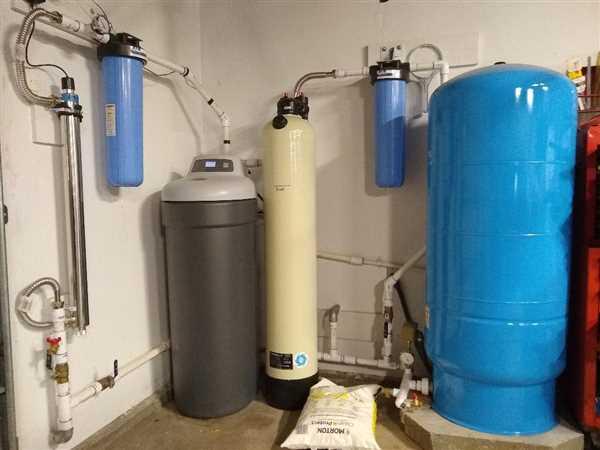 03/28/2020
Kenny L.
United States
Servicing water system
Works as it should. Thanks to Mid Atlantic Water systems
03/28/2020
Mark B.
United States
Product arrived very quickly
I have ordered this product form various providers through the years. Mid Atlantic Water was by far the most expeditious! Many thanks!
RS
03/28/2020
Rich S.
United States
Great product!
The product works great, but I have to say it was strange just getting a box of stuff with no instructions. I had to ask the company and they pointed me to some YouTube videos
03/28/2020
midatlanticwater.net
Here is a link to the acid neutralizer installation instructions: https://midatlanticwater.net/blogs/news/how-to-install-acid-neutralizer
03/28/2020
Joseph S.
United States
Immediate benefit
Excellent customer service, I had several questions and always received an answer withing minutes. Easy to install and we had immediate ph improvement from 5.4 to 7.8 as measured with a Ph meter. There was some cloudiness at first but that went away within a day of use. No more metal smell in the water. Great product and great price and great advice/support from Aidan.
03/28/2020
Christian H.
United States
Works Great!
The reverse flow is great! No need to waste water "flushing" when calcite doesn't need to be flushed! Saves water and the calcite does wonders for saving my pipes and metallic plumbing!
Choosing a selection results in a full page refresh.
Press the space key then arrow keys to make a selection.