Non-Backwashing Clack 1.0 Cubic Foot (10x44) Acid Neutralizer
Clack 1.0 Cubic Foot Upflow Acid Neutralizer Vortech Tank & Calcite
1.0 cubic foot vortech media tank
1.0 cubic foot tank capacity
Clack C1190 control valve
Acid neutralizer tank holds 2, 50lb bags of calcite media included with your order
Tank dimensions, 10" diameter x 44" tall
Total system height with valve is 48"
Naturally and safely raises the Ph of your water supply
Serves a household of 2-4 people
Treats PH levels of 6.0 - 6.9 raising the PH level to neutral 7
Upper distributor basket prevents calcite media from escaping the tank
Bypass valve allows you to isolate tank for service
1" male threaded connections, easily reduced to 3/4" included
1" 1/4 fillport makes adding calcite media easy
Semi translucent tank allows you to see media level using a bright light
Non backwashing system, no waste water discharged to your septic system
No drain line or electrical connections needed
Large vortech distributor plate keeps flow rates up during peak water usage
Acid neutralizer system ships in semi translucent almond color only
5 year manufacturers warranty on control valve
10 year manufacturers warranty on media tank
Free Shipping To All Lower 48 States
Fast Free Shipping, Ships in 1-3 Business Days
Acid Neutralizer Installation Instructions
Mid Atlantic Water uses Vortech™ Tanks.

Why Vortech™?
Vortech™ distribution systems utilize a more efficient distributor plate design to reduce water usage and improve system efficiency compared to traditional cone & gravel systems. This unique design when used as an upflow acid neutralizer eliminates channeling of the media bed and provides greater contact time with the calcite media. In addition, because Vortech™ does not utilize gravel, it costs less to ship due to its lighter weight.
Customer Reviews
Write a Review
Ask a Question
04/04/2020
Adam L.
United States
Wonderful Product
Great product. Does what it's supposed to do. And their price was good too.
04/04/2020
Kenneth B.
United States
A box of mineral
Let's see, it is a heavy box of mineral I added to my water conditioner. It slid through the funnel quite nicely, but was a little dusty ( not unexpected). I suspect it is doing its job, though I haven't tested the water. I'm not sure what else one can say.
04/04/2020
james p.
United States
Calcite Media
Was very happy with service and the Media.
04/01/2020
John R.
United States
03/31/2020
monique l.
United States
Great product. Great tech services. Great price
our business will buy again thanks!!
03/31/2020
willy s.
United States
Finally Fresh Water
This is the best money spent so far. I'll need some time to be able to really see and tell you. But for the couple weeks we've had it it's been great water smells wonderful, feels fresh and clean. It taste good as well. I installed it my self very easy to do. I LOVE IT. Thank you Mid Atlantic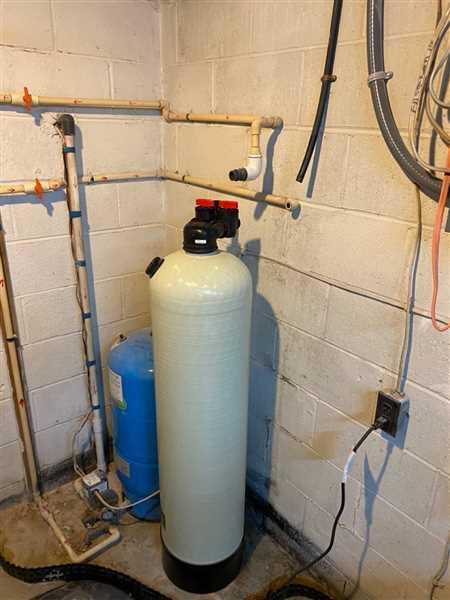 03/28/2020
Mario S.
United States
Great Unit & Great Customer Support
Good unit, working as expected!!
03/28/2020
John M.
United States
It works great! very reliable.
very reliable. Like the vortex plate vs gravel. Have a 4 x 48" big blue 5 micron filter before the inlet. Backwashing was not an option for this application. The unit arrived on time and undamaged. Very happy with Mid Atlantic.
03/28/2020
mark s.
United States
Very good, good customer support, did the job!
Customer support was good. Mid Atlantic was always there and helped me when I needed it. The neutralizer corrected my pH.
03/28/2020
Tim M.
United States
Great Customer Service. Great Products.
I am very happy with the expert advice that I received from Mid Atlantic Water. With their help i purchased a Acid Neutralizer, it has been working perfectly, it met my needs & fixed my problem... I would definitely recommend Mid Atlantic Water to you.
Choosing a selection results in a full page refresh.
Press the space key then arrow keys to make a selection.